News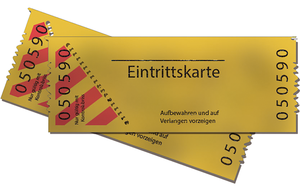 The organization team is going to present you today the ticket pricing scheme, which is as follows:
Regular rate: 140 €
Reduced rate: 40 €
Speaker's rate: 0 € (presentation time 20 minutes or more)
The reduced rate applies to students, newbies and special guests. Please ask us about the specific conditions at 2016@perl.dance.
Tickets will be available in a few days.
We are looking forward to greet past visitors as well as fresh faces to have a lot of fun at the Perl Dancer Conference 2016.